The Chiari Project is currently building this panel. The panel will choose ideal candidates for fellowships and additional medical research at the university level. The Chiari Project looks forward to gaining more specialists from around the globe to form an elite group to discover more solutions.
Bryn A. Martin, Ph.D- Advisory Panel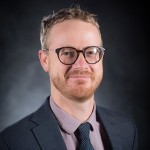 Bryn Martin is an assistant professor of Biological Engineering and leads research within the Neurophysiological Imaging and Modeling Laboratory (www.NIML.org). Martin conducts clinical translational research that aims to improve human health and well-being for the millions of people affected by central nervous system (CNS) disorders. His research develops and applies advanced MR imaging and computational modeling techniques to investigate the pathophysiology of CNS disorders and therapeutics from a hydrodynamic and biomechanical perspective and develop related medical technologies. Prior to joining UI, Martin served as director of the Conquer Chiari Research Center at the University of Akron (2012-15), completed post-doctoral training at the Swiss Federal Institute of Technology (2009-12) and earned a doctorate in Mechanical Engineering at the University of Illinois at Chicago (2008). Martin has been employed in a number of medical device companies and is an active medtech inventor and consultant. He serves on a number of international research committees in the field of cerebrospinal fluid dynamics and CNS diseases.
Richard G. Ellenbogen, MD, FACS – Advisory Panel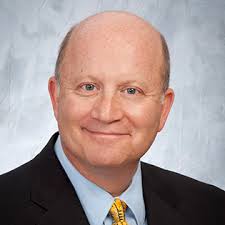 Dr. Richard G. Ellenbogen is chief of the Division of Neurosurgery and fellowship director of neurological surgery at Seattle Childrens Hospital. He is professor and chairman of the Department of Neurological Surgery at the University of Washington School of Medicine and chief of neurological surgery at Harborview Medical Center. His clinical practice focuses on pediatric and adult brain tumors, craniofacial anomalies, Chiari malformations, trauma, minimally invasive brain surgery and spine surgery.
He served in the U.S. Army, attaining the rank of Lieutenant Colonel, and received the Bronze Star, the Meritorious Service Medal, the National Defense Service Medal and the Army Reserve Medal. Ellenbogen has editorial duties on several journals, and he has published three books, including Clinical Neurosurgery and Principles of Neurosurgery, a basic textbook of neurological surgery. He has authored numerous articles, book chapters, and presentations.
Dr. Ellenbogen will serve on the panel of specialist when choosing candidates for the fellowships.
Michael D Freeman MedDr PhD MPH – Advisory Panel
Dr. Michael Freeman is a doctor of medicine and epidemiologist specializing in legal applications of epidemiology and statistics and forensic medicine. He serves as a (full) Affiliate Professor of Epidemiology and Psychiatry at Oregon Health & Science University School of Medicine. Dr. Freeman is also an Adjunct Professor of Forensic Medicine at the Department of Forensic Medicine at Aarhus University, and serves as an Affiliate Medical Examiner with the Allegheny County Medical Examiner's office in Pittsburg, PA.
Dr. Freeman has more than 170 published scientific papers, books, and book chapters on forensic medicine and forensic applications of epidemiology, crash-related injuries and death, general and specific causation, and a variety of other areas of interest. Dr. Freeman is also the author of the largest study of the prevalence of Chiari malformation and cerebellar tonsillar ectopia among patients with head and neck trauma to date. He continues to participate in research pertaining to cerebral spinal fluid flow aberrations in Chiari.
Dr. Freeman has served in US, Canadian, European and Australian civil courts approximately 300 times as an expert in a variety of fields including injury and death litigation as well as for criminal matters, including serving as an expert to prosecution and defense in homicide and pediatric abuse cases.