Jared E. Katz- Founder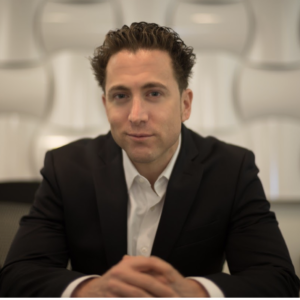 In December 2001, Jared incurred a traumatic brain injury during his undergraduate studies. Soon after this unfortunate incident, the neurosurgeon diagnosed him with Chiari Malformation and Syringomyelia.  After continuously researching pain management solutions online without any success, Jared became extremely frustrated while living with debilitating symptoms throughout the years. This would further motivate him to take action. This was not the sort of action to reach out to another nonprofit and find out what's new, it was the sort of action where he felt the need to construct his own nonprofit organization. One that would allow him to have a hands on approach with research and community outreach.
Jared graduated from Rutgers University with a B.S in Business Economics. He has a background in marketing, sales, screenwriting, and video production. He believes his creativity stems from the brain injury and constantly searches for solutions in the world. Jared currently lives in Santa Monica and serves as Founder and CEO of PainLes, a health technology company. Jared is also an author. His first book is called Retrain The Brain: A Self Help For Traumatic Brain Injury (TBI).
Seth Katz – Board Member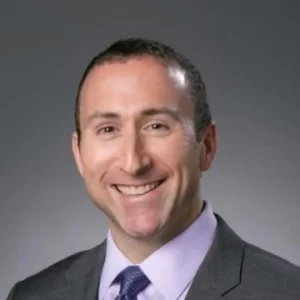 Seth Katz is a resident of Santa Monica, CA and brings an extensive background in philanthropy and non-profit administration to The Chiari Project.
Over the past 15 years, Seth served in roles of increasing scope and responsibility within the higher education industry where he successfully raised millions of dollars. Seth started his career in Division I collegiate athletics selling sponsorships for Wagner College and the Metro Atlantic Athletic Conference. He then moved into fundraising roles with Rutgers University, Howard University, University of Maryland University College, and the Association of Governing Boards of Universities and Colleges (AGB), respectively. In each of these capacities, Seth focused on raising funds from the corporate and foundation community, but also gained valuable experience securing major gifts from individuals. Seth also has experience as Director of Business Development with the Higher Education division for Aramark Corporation, a Fortune 500 company that provides food, facility, and uniform services. His current position is Director of Development at UCLA Anderson School of Management.
Seth is honored to volunteer his time as a member of the Board of Directors of The Chiari Project in an effort to help improve the lives of those suffering from this condition.
Stephen Knox – Board Member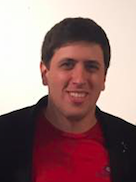 Stephen Knox is a successful business owner who has devoted much of his life to supporting charitable causes.
A native of Houston, Texas, Stephen is the co-founder of 360 x 360 Virtual Tours, a firm that creates high definition 360 virtual experiences to promote commercial and residential real estate, and other ventures. He has volunteered countless hours to helping homelessness prevention organizations and the sober community in the greater Houston and Los Angeles areas.
Stephen is a die-hard fan of the Houston Rockets and Houston Texans. He is thrilled to be serving on the board of The Chiari Project and is committed to assisting those who are living with the condition.
Sara Eberle – Board Member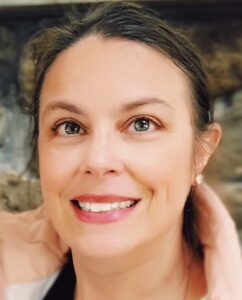 Sara Eberle serves in an executive role with Sophos. Sara possesses a unique combination of award-winning full-service public relations, lifestyle journalism, and social media expertise.
Sara's background includes creating impactful PR/social strategies for companies, products, services, and personalities, especially in emerging technologies. She is a thought-provoking journalist with the "next" story ready to go. Sara will research and factcheck the finest of details whether for her own editorial story or for another journalist.
This research first mindset has carried over into real life as she has cared for her own child with Chiari Malformation for many years. Sara is excited to join the board as she brings a Chiari mom perspective who will add intrinsic value to the overall mission of The Chiari Project.
Nina Gortinski – Board Member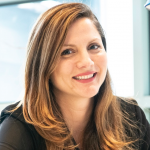 Nina started her diverse career at Russ Reid, an established for-profit advertising agency where she developed their digital department while attending law school in the evenings. Upon graduating from law school, she shifted to technology, working for Badgeville, a start-up in the Bay area. She also worked for Yahoo and then Tuition.io, a start-up in the LA area where she was in charge of partnerships and program success teams, while serving as their corporate counsel.
Nina holds a JD from Southwestern Law school and a BS in Business Administration from the University of Southern California. In her free time, she produces films, writes, travels the world, and most importantly seeks ways to make people's lives better.
She is honored to serve as a member of the Board of Directors, to help those living with Chiari, and to leverage Chiari developments for general chronic pain.
Robert Greenfield – Board Member

Bob is a lawyer, writer, producer and real estate developer. He has worked for a wide array of networks including ABC, FOX and Showtime. Bob also spent ten years at Viacom, handling business affairs and served as SVP of Movies.
At ABC, Bob worked with Aaron Spelling on all his shows, from "The Love Boat" to "Charlie's Angels." He helped pioneer the use of popular music on daytime television by bringing together Quincy Jones and "General Hospital" Executive Producer, Gloria Monty, to create original music for the soap, including chart topping singles like Jack Wagner's ALL I NEED.
He also pursued his passion for designing and building homes, creating some of the most spectacular residences on L.A.'s westside. Bob now concentrates on writing and producing for television and features.
Robert is honored to volunteer his time for a worthy cause.