The Brain Art Event is the official fundraiser hosted by The Chiari Project. This will provide artists with an opportunity to express a unique representation of the human brain while enabling an audience to explore a showcase of finely crafted exhibits. These works will consist of canvass, mold, metal, fabric, installation, photography and more.  This event will not only support talented artists in the area, but assist a worthwhile cause where the majority of the funds raised will be directed towards Chiari Malformation research.
The Chiari Project conducts research and creates awareness for Chiari Malformation (CM), a rare neurological condition that affects nearly 500,000 in the United States. CM affects the area in the lower posterior skull where the brain and spinal cord connect causing a myriad of debilitating symptoms. The celebration will feature a silent online auction of art pieces, a DJ, cocktails, food servings from exclusive local eateries, plus many more surprises. Please join us for a mind relaxation experience!
Date & Location of Event
DATE: December 6, 2020 – 12PM-1:30PM
LOCATION: ZOOM
ZOOM LINK – https://zoom.us/j/94743130127?pwd=UmtDd0ZodXJmb3R3WlFjRUtIajQwdz09
Meeting ID: 947 4313 0127
Passcode: 590364
ART LINK – https://larkgallery.com/brain_art_2020.html
The 3rd Annual Brain Art Event will be held virtually between on December 6th, 2020 where funds raised will go to support pain management research for Chiari Malformation, a rare neurological condition. Art will be bid on during our virtual event and throughout the week up until 3pm PST December 10th. Artists will be present at the auction and be given a time slot to promote their art piece as well as discuss how it relates to the brain. Send bid to bid@chiariproject.org  PUT BID AMOUNT &  ARTIST NAME IN SUBJECT LINE. Only highest bids will be shown on our Facebook page and website at 4pm PST Monday, Tuesday, and Wednesday. Thursday 12/10 @4pm PST will show final bids.
The 2020 Brain Art event is organized by The Chiari Project, a registered 501(c)(3) nonprofit organization and cosponsored by LarkGallery.com – Please contact Lark for any specific questions about the art @ LarkGalleryOnline@gmail.com
MONDAY 12/7 HIGH BIDS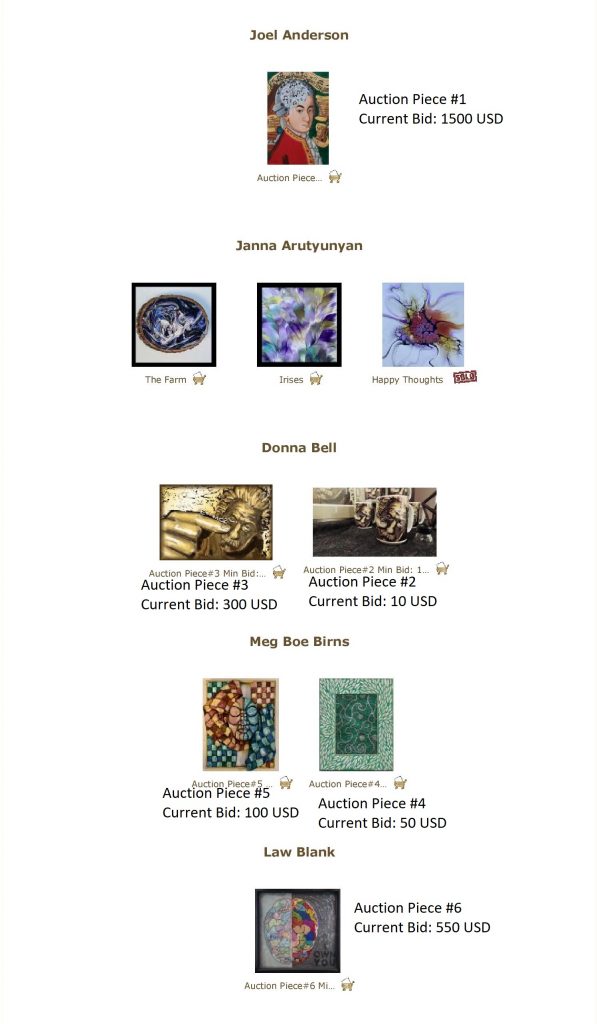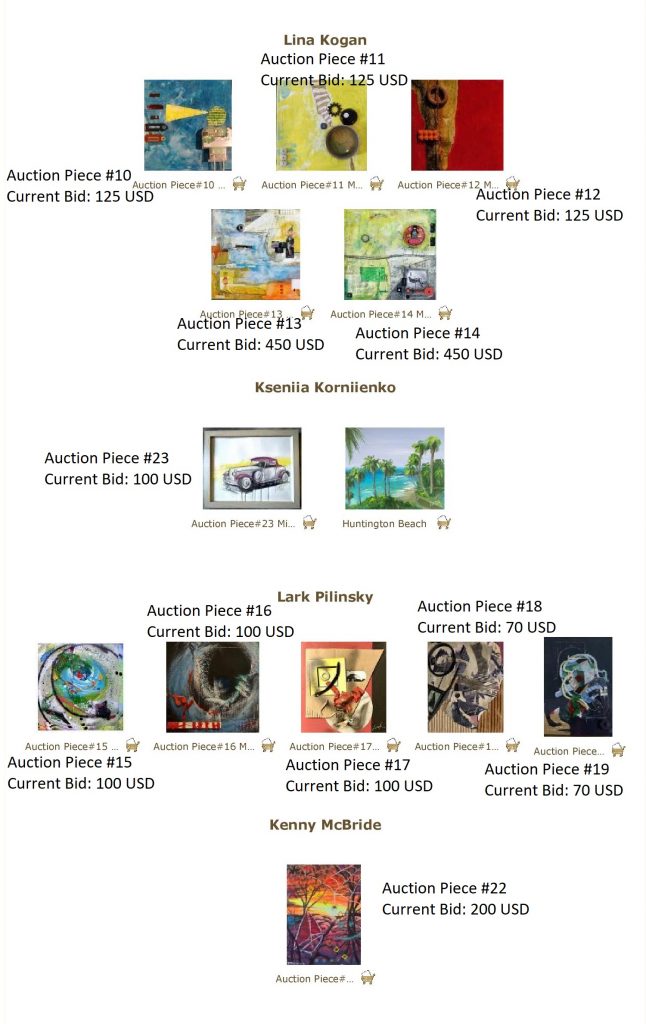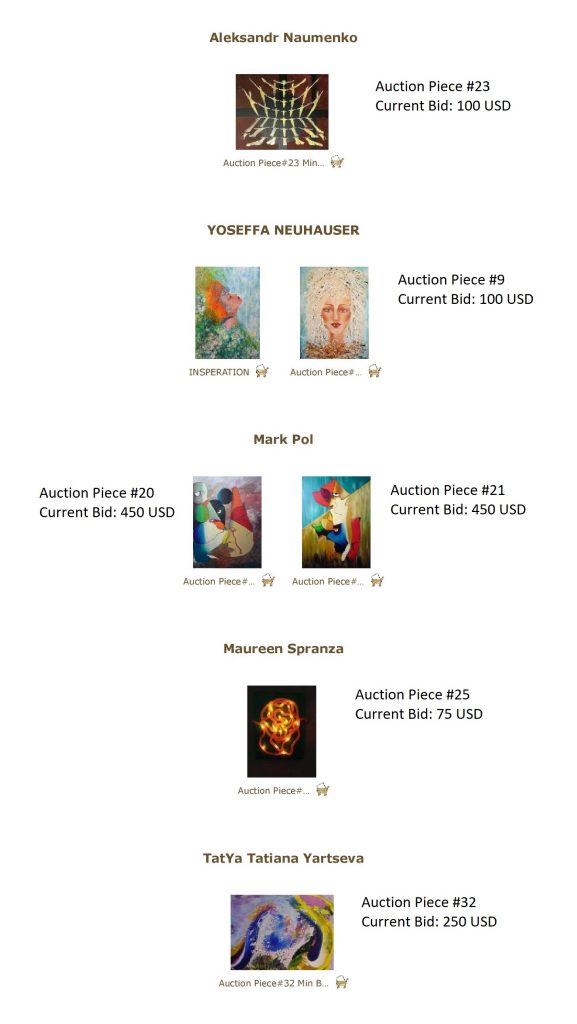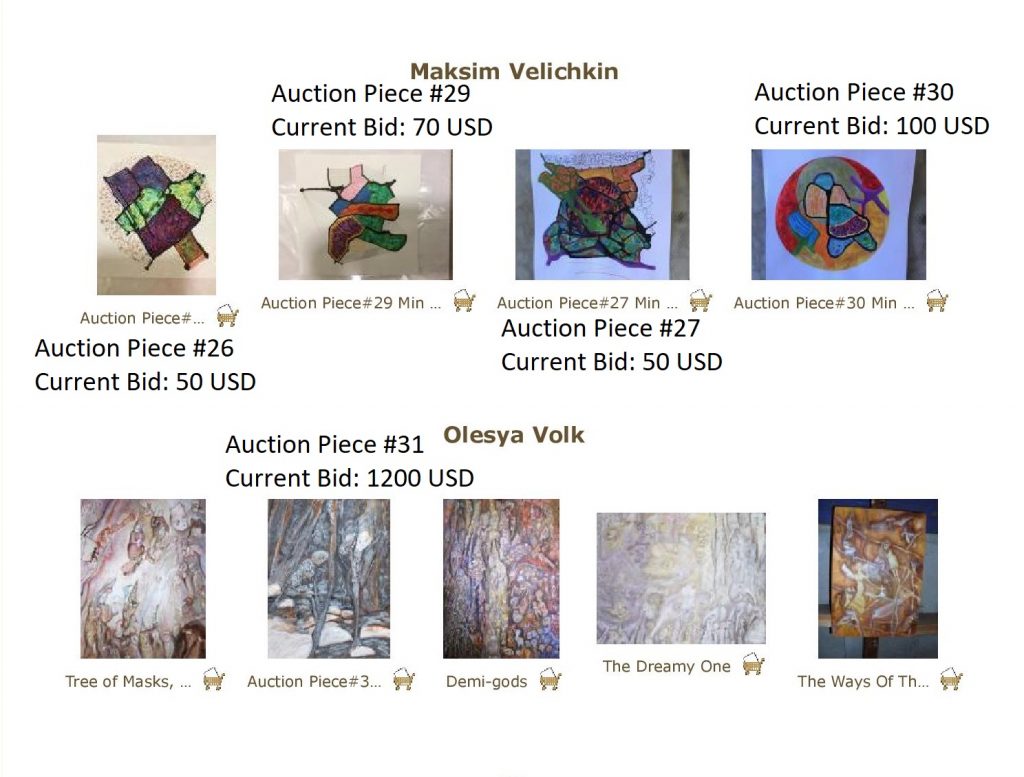 _______________________________________
Sponsorship Packages
(These packages are currently being adjusted due to Covid-19)
Thalamus Life Saver – $3,000 
Life Saver level sponsor listing on all event advertising and collateral (includes in advance, day of event, and post event recognition).
Logo on backdrop at red carpet
Full-page advertisement in Official Brain Art Event Program
Prominent sponsor name recognition in all press releases related to event
Recognition at event by the master of ceremonies
Special profile on The Chiari Project website highlighting sponsor to be featured for 2020
10 individual tickets to the art event
Sponsor This Package
Hippocampus Humanitarian – $2,000
Humanitarian level sponsor listing on all event advertising and collateral (includes in advance, day of event, and post event recognition).
Logo on backdrop at red carpet
Half-page advertisement in Official Brain Art Event Program
Prominent sponsor name recognition in all press releases related to event
Recognition at event by the master of ceremonies
Special profile on The Chiari Project website highlighting the company to be featured for 3 months
6 individual tickets to the art event
Sponsor This Package
Cerebellum Compassionate – $1,000
Compassionate level sponsor listing on all event advertising and collateral (includes in advance, day of event, and post event recognition).
Quarter-page advertisement in Official Brain Art Event Program
Recognition at event by the master of ceremonies
4 individual tickets to the art event
Sponsor This Package