---
HELP DONATE
PLEASE CONSIDER A DONATION TO THIS IMPORTANT CAUSE TO ASSIST THOSE WHO ARE LIVING WITH THESE DEBILITATING CONDITIONS.
PROCEEDS GO TOWARDS CHIARI RESEARCH
when purchasing apparel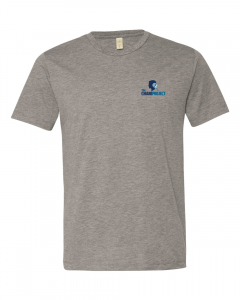 CLICK TO SHOP! 
---
---
TCP Fellowship
The Chiari Project does not allow indirect costs to be taken by the applicant institution on fellowship/scholarship grants that primarily provide stipend support for undergraduate or graduate students.
Thank you for your support!
JKJ CHARITABLE FOUNDATION has played an instrumental role in allowing The Chiari Project to achieve their early goals and initiatives. With such faithful contributions, JKJCF has shown a deep commitment in strengthening TCP's mission.
The Chiari Project is a tax exempt charitable organization governed by Section 501(c)(3) of the Internal Revenue Code. Contributions to the Foundation are deductible as charitable contributions on your federal income tax return, subject to various limitations under the federal tax laws. For more information on your individual tax situation, please consult a qualified tax attorney, CPA or other tax advisor.
TAX ID NUMBER 47-3348212
The Chiari Project extends a heartfelt thanks to those individuals, who helped launch this organization.